| | |
| --- | --- |
| Posted by Alexandra S on November 21, 2018 at 4:30 PM | |
"Η Καλή μερα απο το πρωί φαίνεται!" as we say in Greece...!  Which basically means you can tell a good day by how the morning starts....! Pretty true, isn't it...?! 
My visit to the Heraklion Archaelogical Museum last year may have been a brief one, but it was most definitely an enriching and inspiring experience... and from that I embarked upon my next project.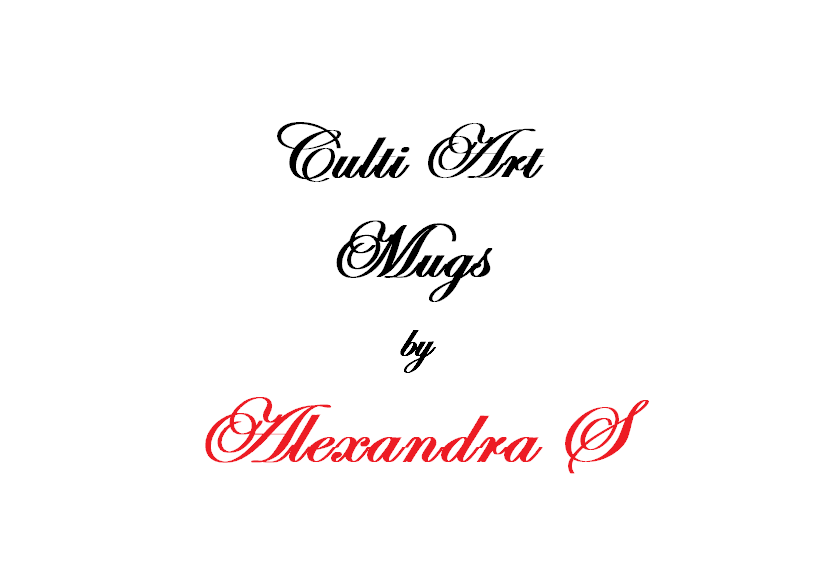 The Heraklion Archaeological Museum is one of the oldest and most important museums in Greece, and among the most famous museums in Europe. It houses representative artefacts from all periods of Cretan prehistory and history, covering a chronological span of over 5,500 years from the Neolithic period to Roman times. The Heraklion Archaeological Museum prides itself for its unique Minoan collection, which includes the masterpieces of Minoan art. It is rightly considered as the Museum of Minoan Culture par excellence. 
Creativity breeds more creativity, so being freshly inspired I decided to add a collection of mugs to the full range of art creations. Bringing a special touch of Greek culture and history to everyone's morning habits... and connecting them to their memories of Greece... I felt they could be the ideal gift for any occasion... ;-) The current collection is Crete-inspired, but the idea is to expand the collection with other details from other regions of Greece. Additionally, although the existing designs are in black, I am working on other colours too (monochrome mainly).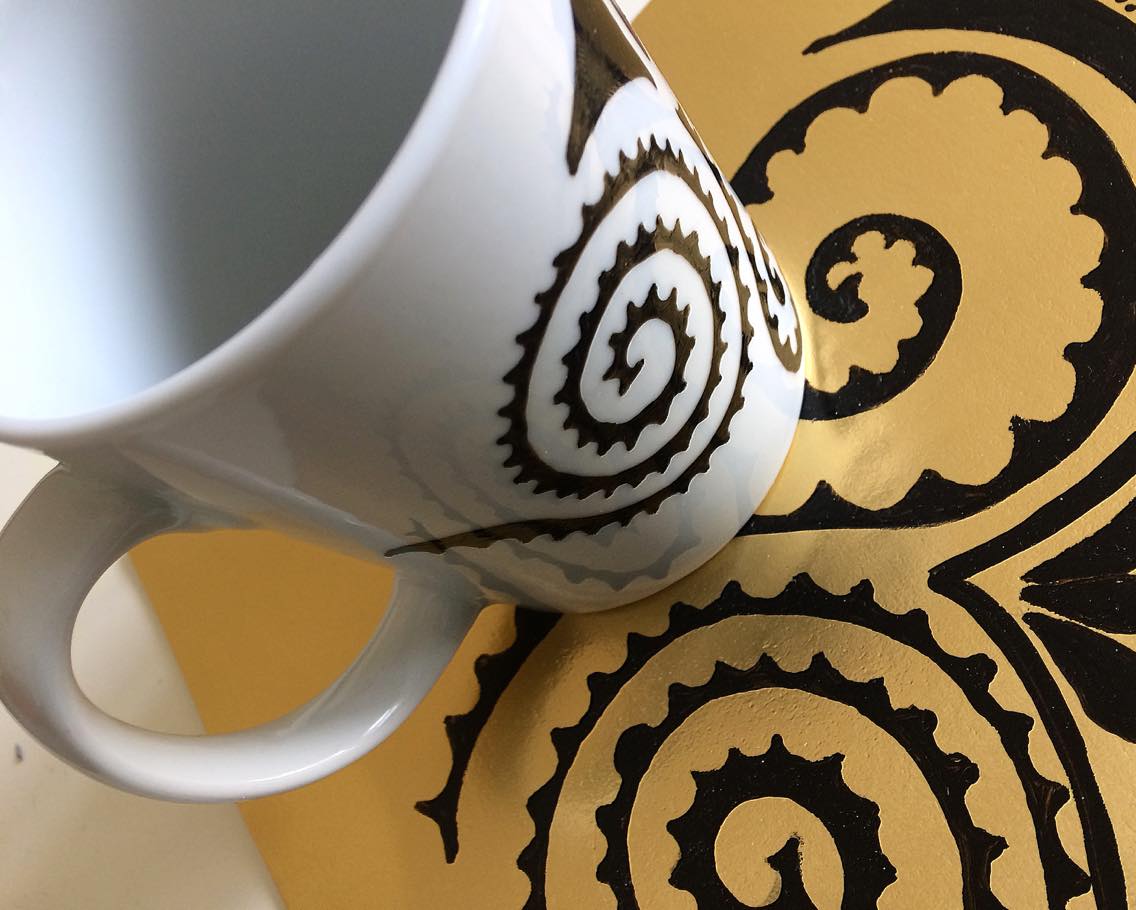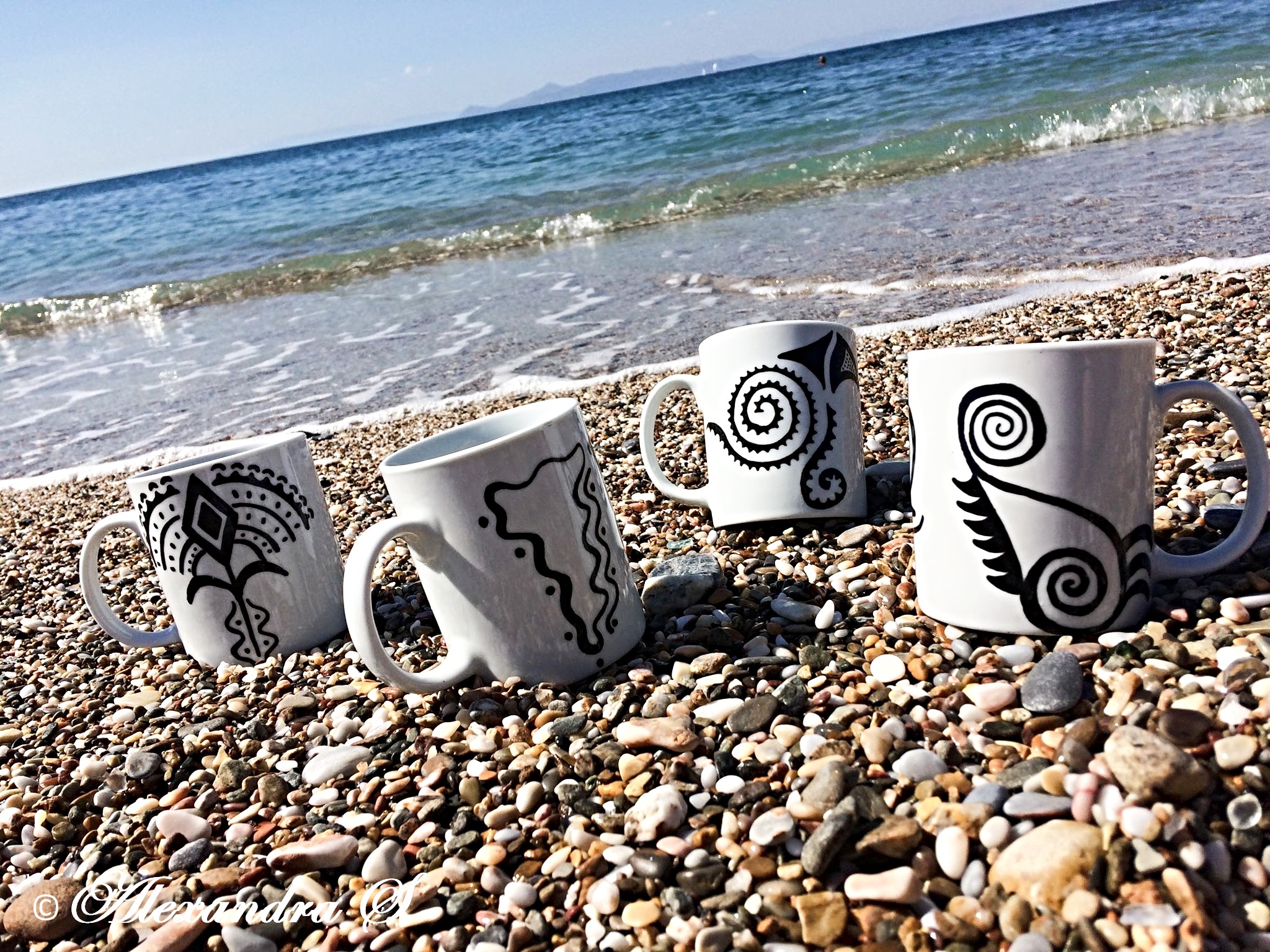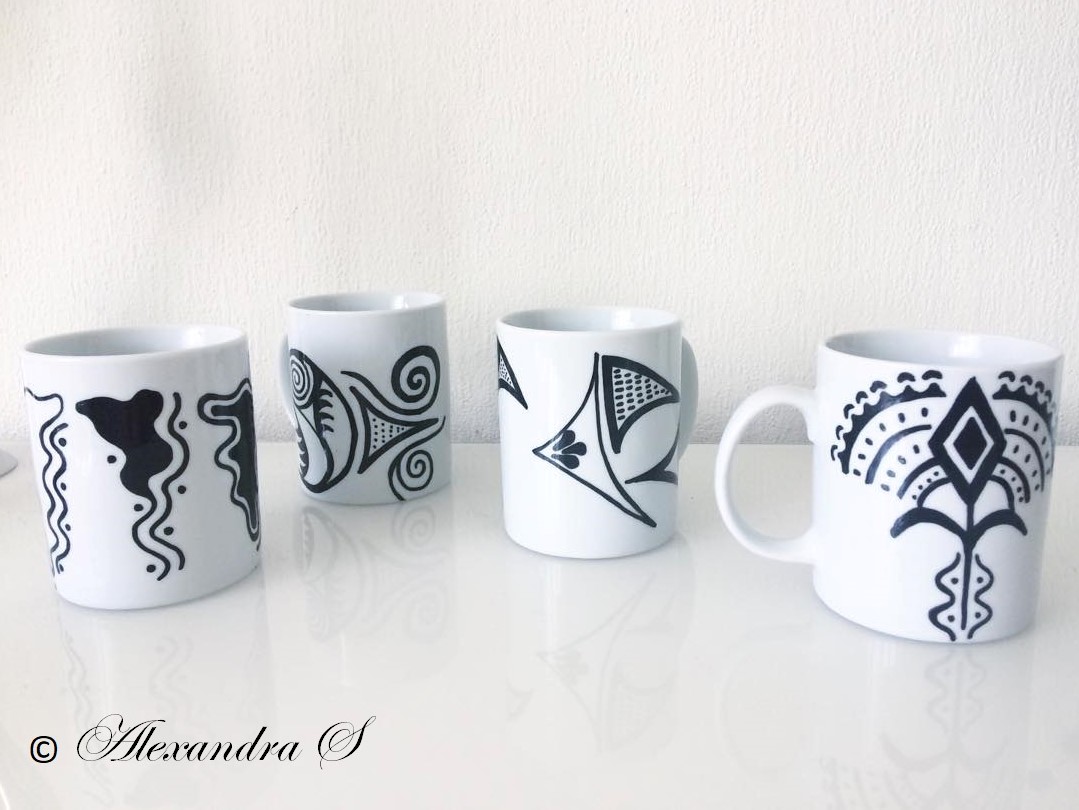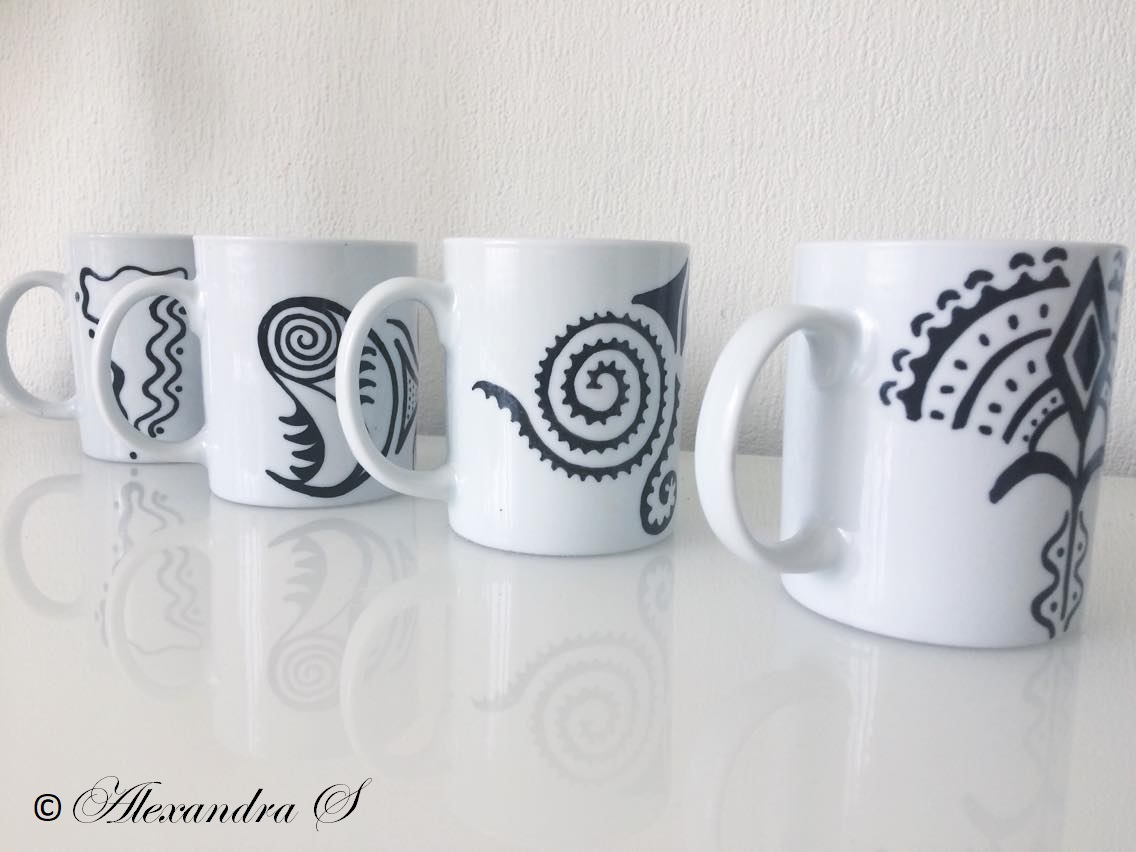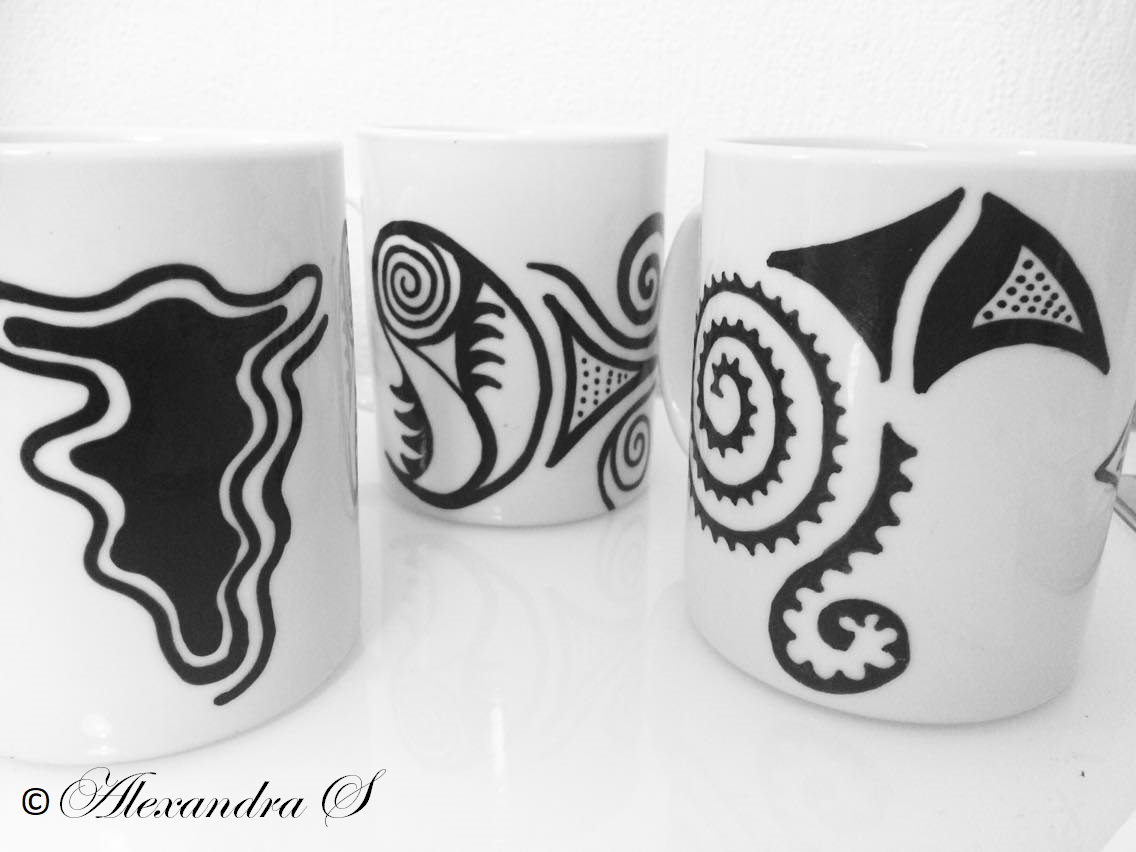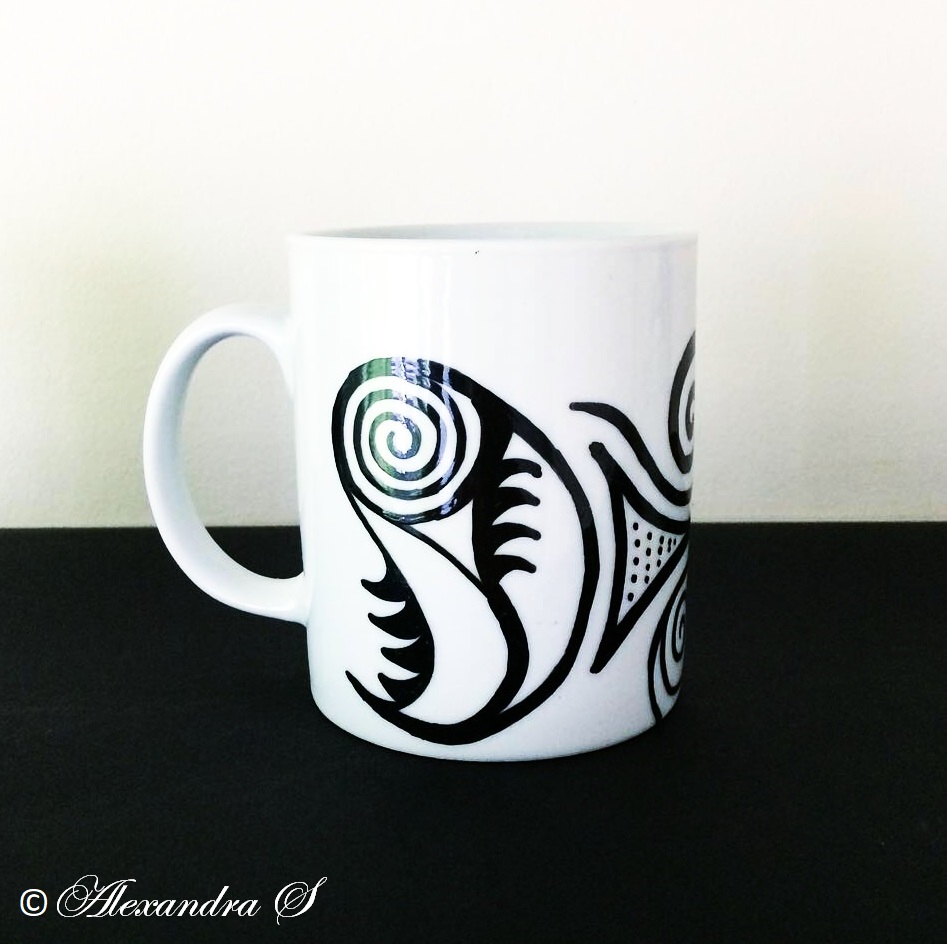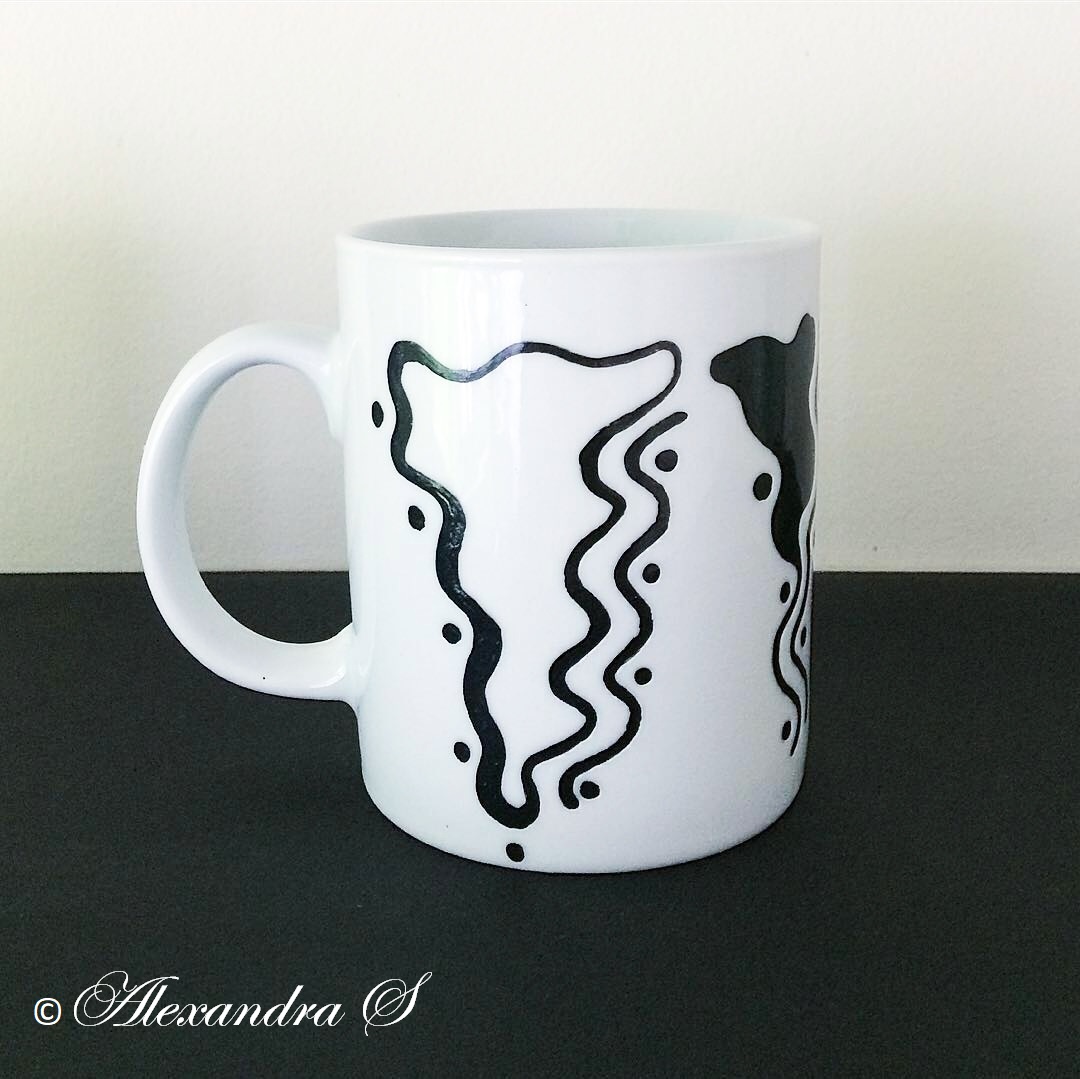 For the full range of mugs and in detail, head over to the GALLERY page and select the CULTI ART Mugs Collection, or click https://www.alexandrasdesign.net/apps/photos/album?albumid=16128005" target="_blank">here 
Should you wish to order an item, feel free to contact me at alexandrasdesign.art@gmail.com.
Well, now you know you don't need to think too heard about those upcoming Christmas presents... ;-)