Time and time again I get asked one question I never get tired of answering: "What should I not miss on my upcoming trip to Athens?"
Year after year, Athens has been transforming into one of the most desirable, not to mention remarkable, city break destinations. Being an Athenian myself, I could not be more proud! Be it award-winning titles of european or global recognition or words of praise and gratitude, Athens always has a place in people's hearts. Nowadays, Athens has taken the "City Break" experience to a whole different level in terms of culture, music and the arts, lifestyle, hospitality, gastronomy... and the list goes on!
One particular highlight I never neglect to mention is the amazing Stavros Niarchos Foundation Cultural Center housing the Greek National Opera and the Greek National Library.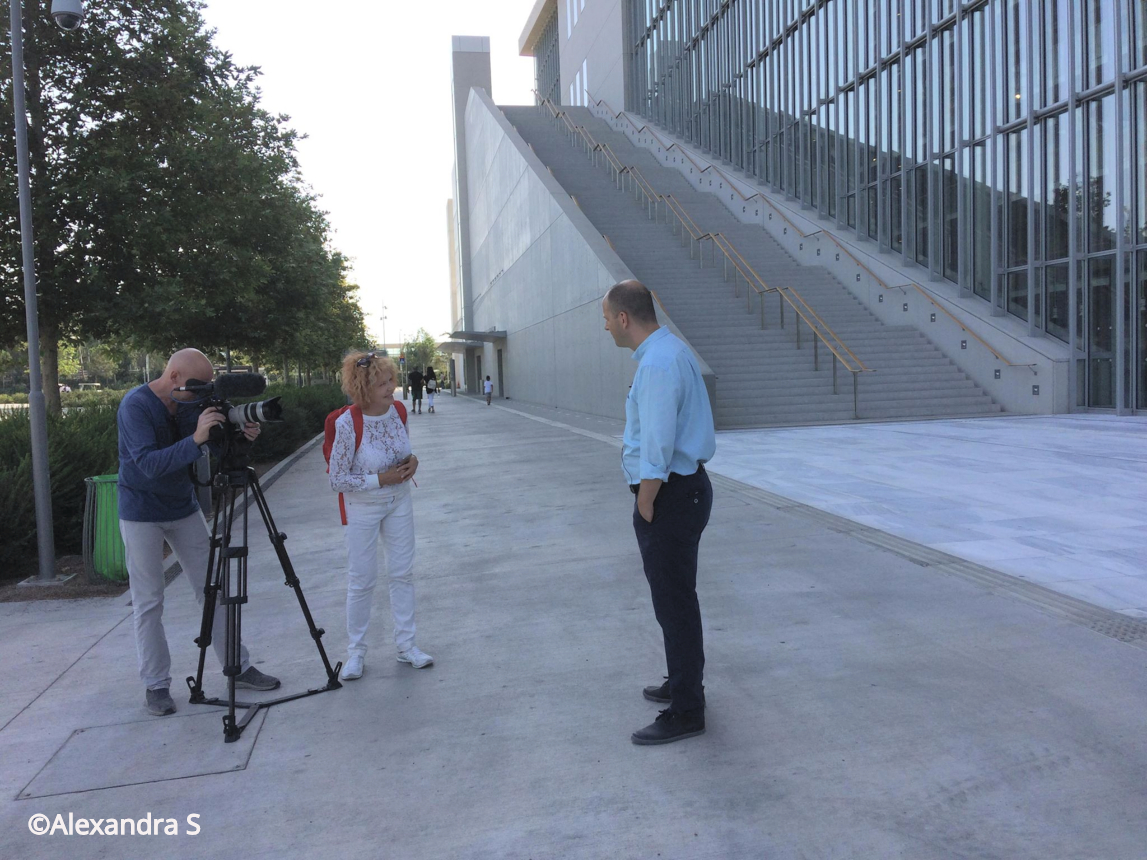 (Interviewing Dimitris Protopsaltou, Chief Executive Officer. A special Thank you to Ms. Elli Gardiki who helped arrange our visit).
On the occasion of the Estonian State TV channel's press visit to the SNFCC last September in Athens in order to gather footage for the travel documentary "Travel with me", I was intrigued by every single architectural aspect of this amazing building. That being said, I would love to share some informative material that will hopefully spark your curiosity enough to add this to your "bucket list" when you visit Athens next time.
For purposes of accuracy and to avoid missing out on some essential information, some text is drawn directly from the www.snfcc.org website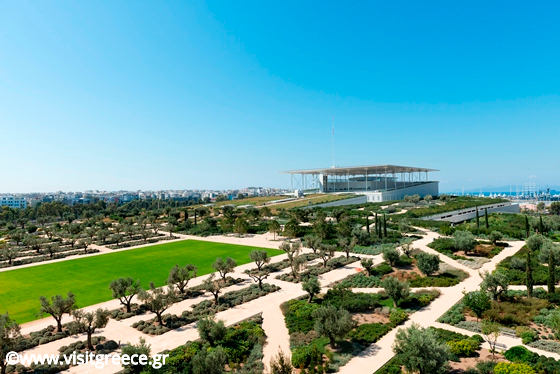 Who is Stavros Niarchos?
Stavros Spyros Niarchos was born July 3, 1909 in Athens, studied law and began working in his family's grain business in 1929. Although he was known predominantly for his shipping business, Niarchos' diversified financial activities were at the core of the global economy from the time he formed the Niarchos Group in 1939 until his death in 1996. He was considered one of the most innovative and successful businessmen of the twentieth century.
Niarchos's legacy continues into the twenty-first century with the establishment of the Stavros Niarchos Foundation. Working in Greece and internationally, the Foundation began its grantmaking efforts in 1996, and it derives its mission from Niarchos´s commitment to Greece and Hellenism, as well as his keen instincts and interests in support of causes in the fields of education, social welfare, health, and arts and culture.
In 2006, the Stavros Niarchos Foundation announced its plans to fund the development of the Stavros Niarchos Foundation Cultural Center (SNFCC), a project that includes the construction and complete outfitting of new facilities for the National Library of Greece (NLG) and the Greek National Opera , as well as the creation of the 210,000 m² Stavros Niarchos Park.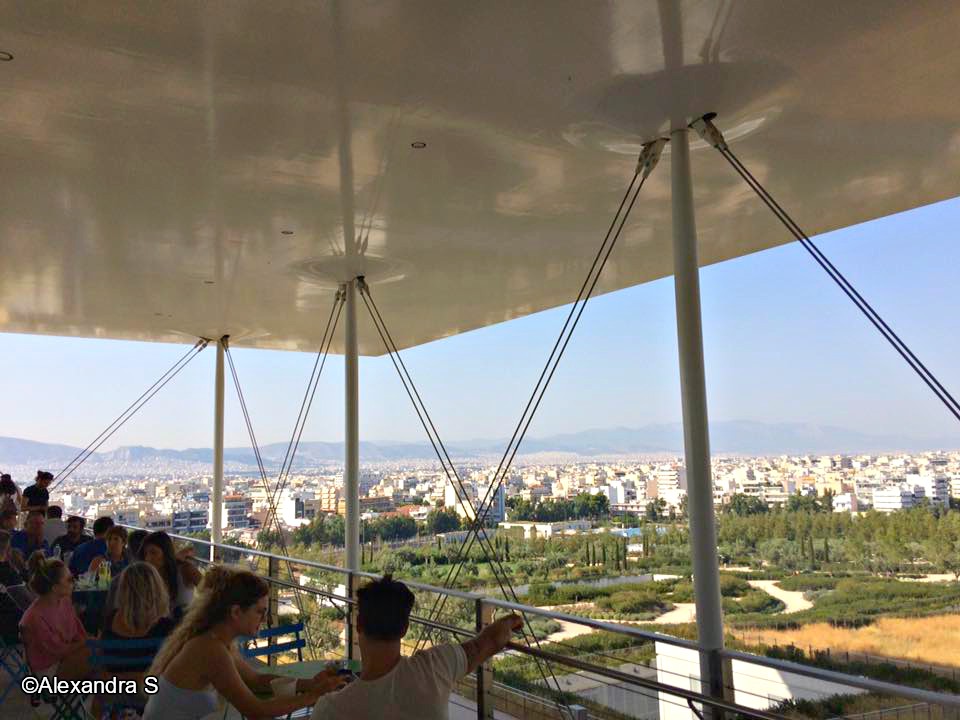 In February 2008, following a closed international design competition, the Foundation's Board of Directors unanimously selected the Renzo Piano Building Workshop. In selecting renowned architect Renzo Piano, the Foundation chose an architect at the forefront of the architectural profession, who possesses vision, intellectual curiosity and a historical and geographical understanding of the project's location and significance. 
The project site is located 4.5 km south of the center of Athens, on the edge of Faliro Bay, and the SNFCC is designed as a multifunctional arts, education and entertainment complex.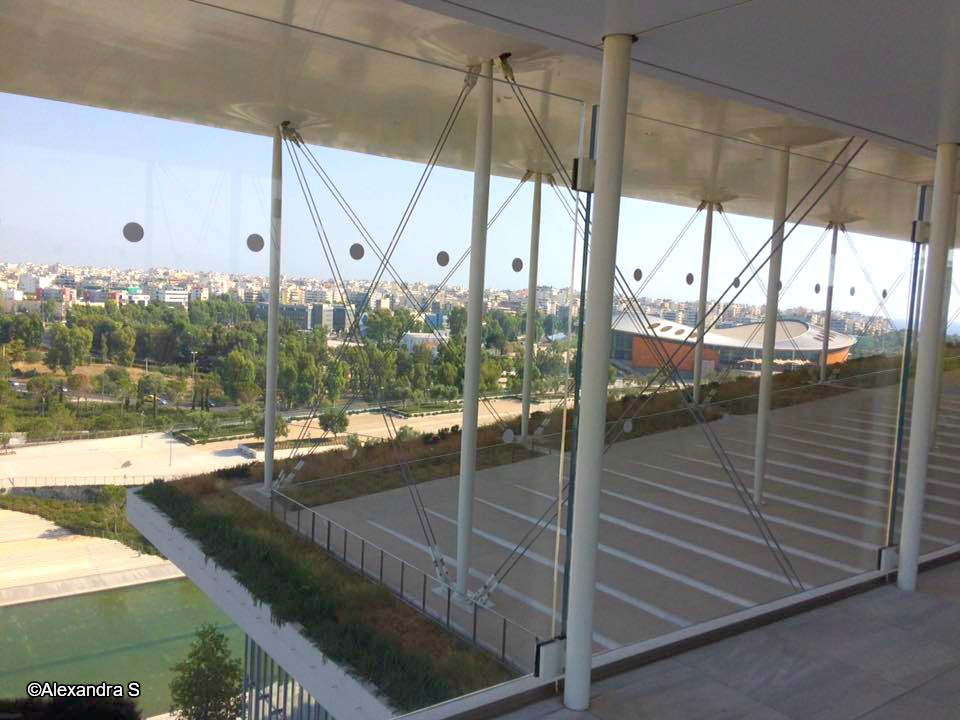 Below are glimpses of the National Library in its early stages (can't wait to visit it again soon and see how it has developed).
Within its new premises, at the Stavros Niarchos Foundation Cultural Center, the entrance to the Library leads into a large open lobby that provides an immediate visual orientation to all the organization's functions.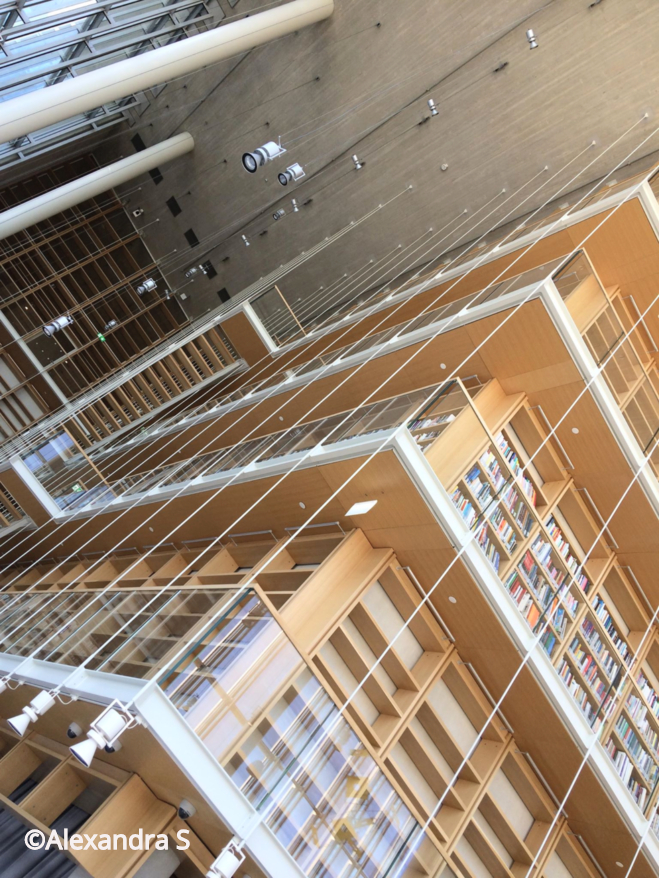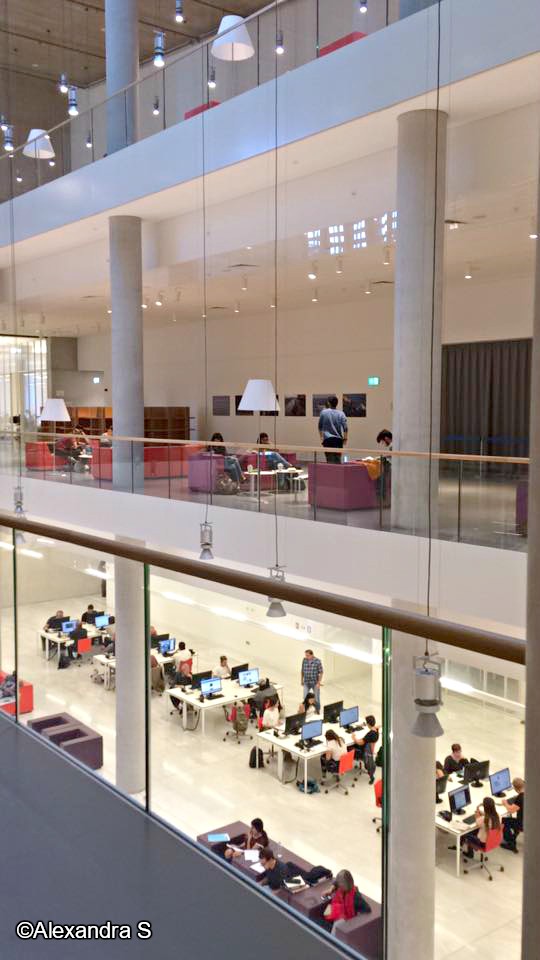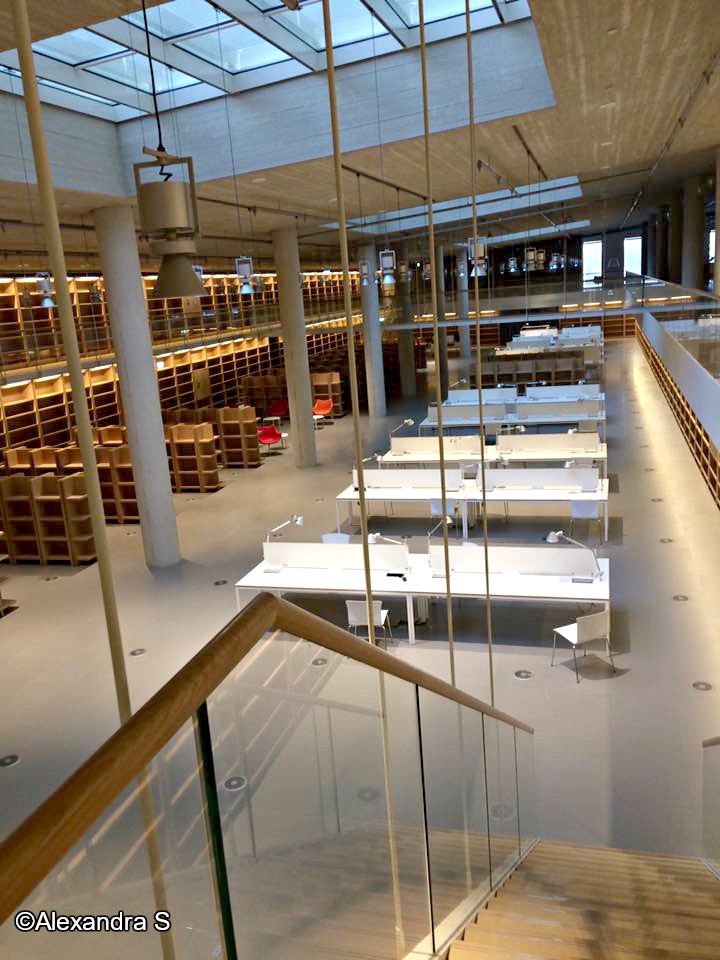 The nearly 24,000 m2 (235,000 sq. ft.) state-of-the-art building combines traditional with technological innovation, conservation with information and communication.
The flexibility of its design, informed by consultations with the prominent British Library (www.bl.uk), ensures that the National Library can respond effectively to ever-changing needs and the challenges of the digital age.
A nationwide digitization project will help make heritage materials available to the public and will offer access to the Library's various collections.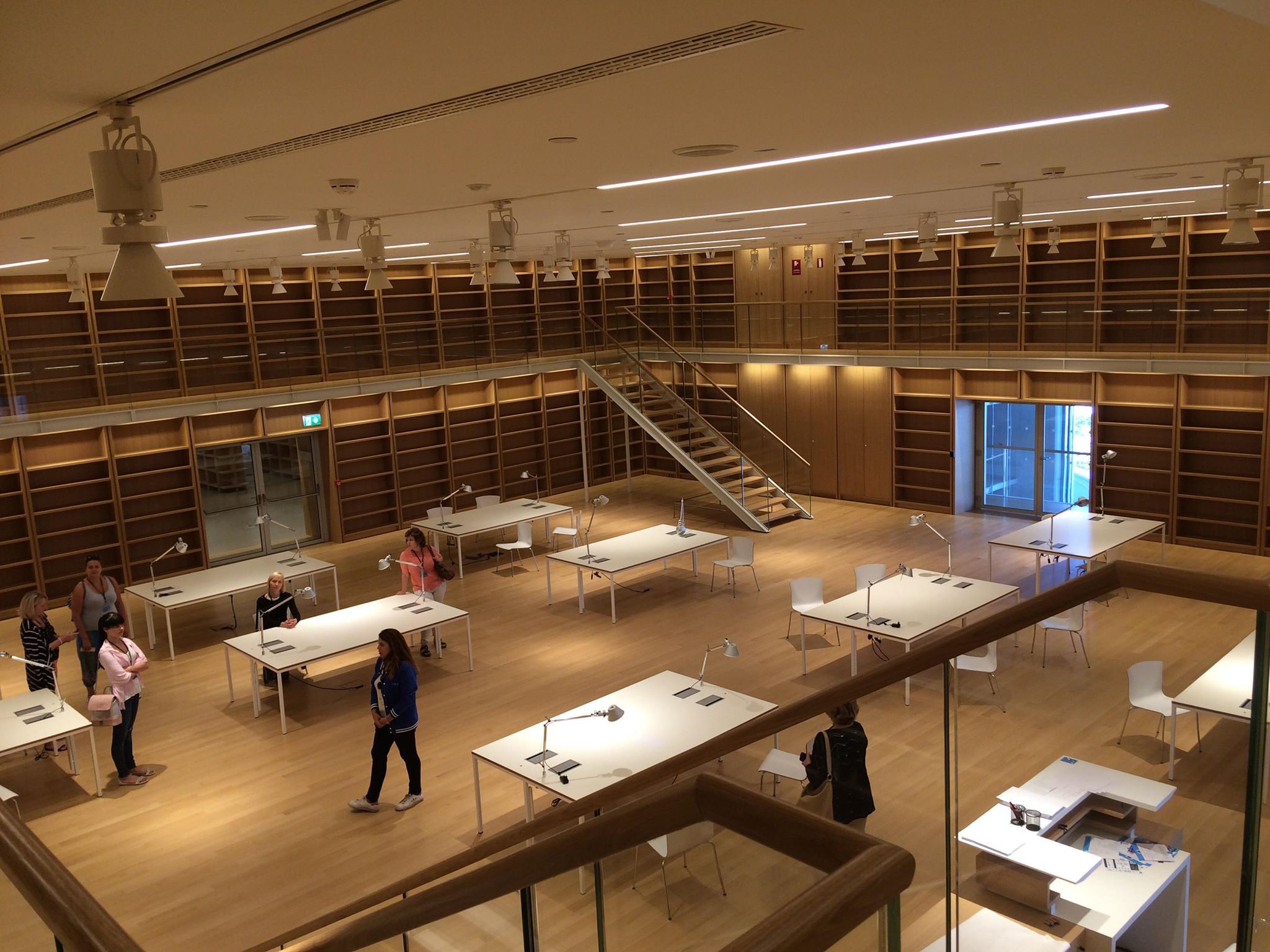 Incredible space-saving mechanism for all registered archives!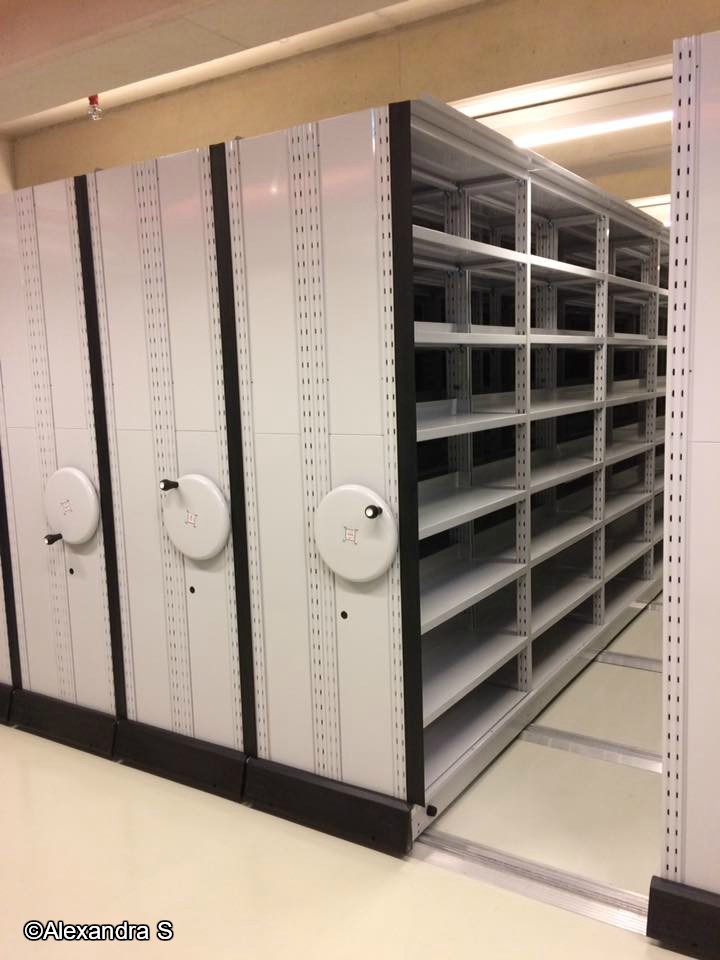 Connectivity with other libraries both nationally and globally will allow the Library's users access to material abroad that is relevant to Greece or Hellenism.
Holdings include over 4,500 manuscript codices from the 9th to the 19th century and a rich variety of important historical documents and archives.
Modernized climate control and preservation and digitization facilities will ensure that the Library's significant rare manuscript collection is available for future generations of scholars.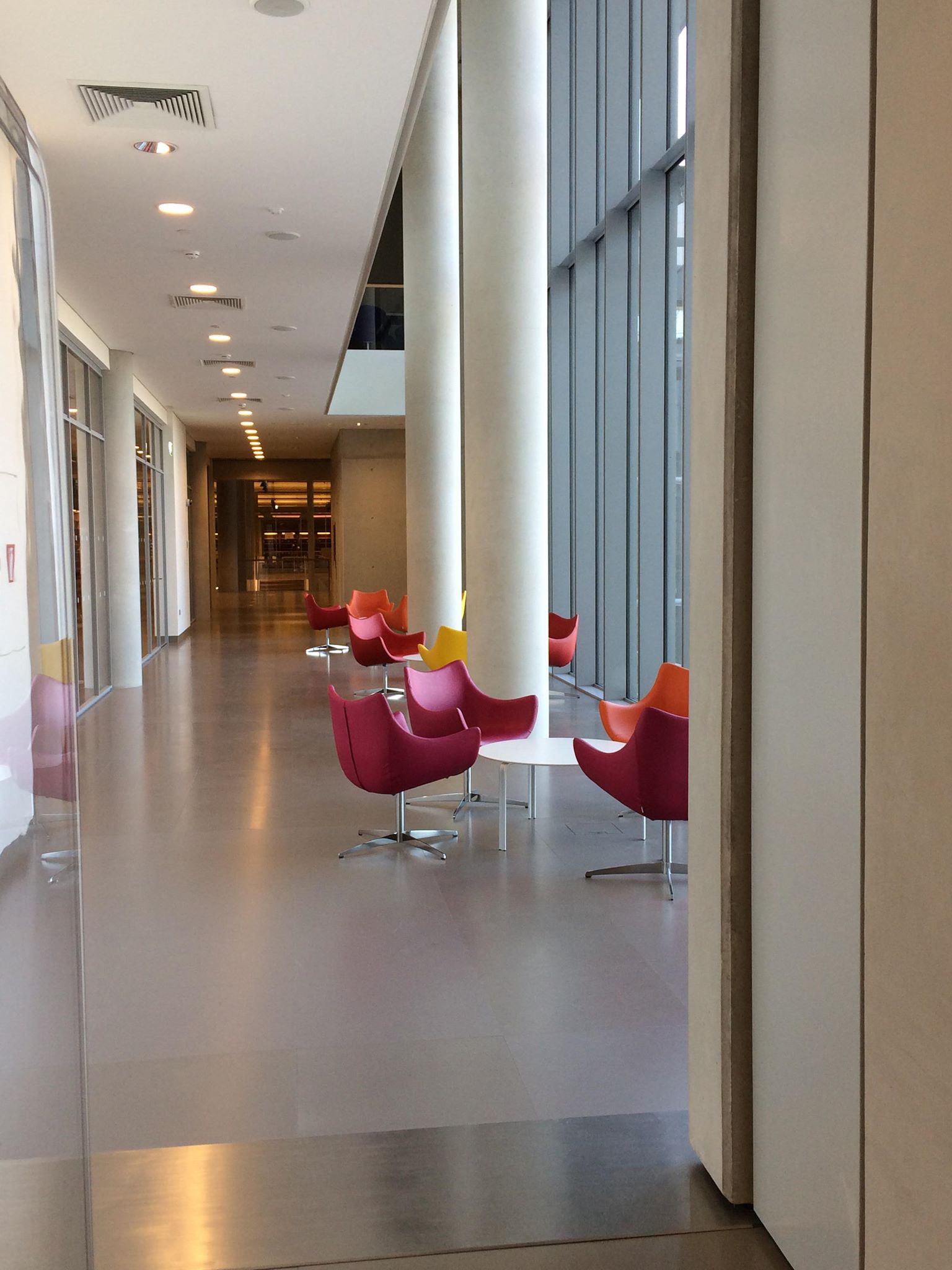 The digital tour continues to the  GREEK NATIONAL OPERA. To be honest, coming from someone who has been passionate about ballet (and dancing) her entire life, this part of the SNFCC left me even more breathless.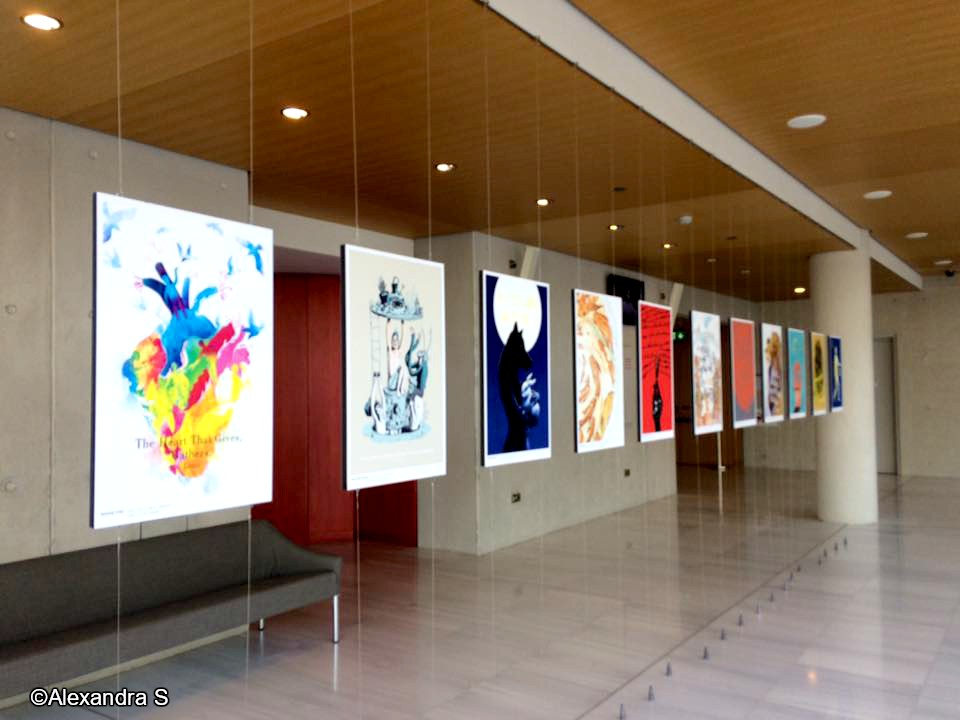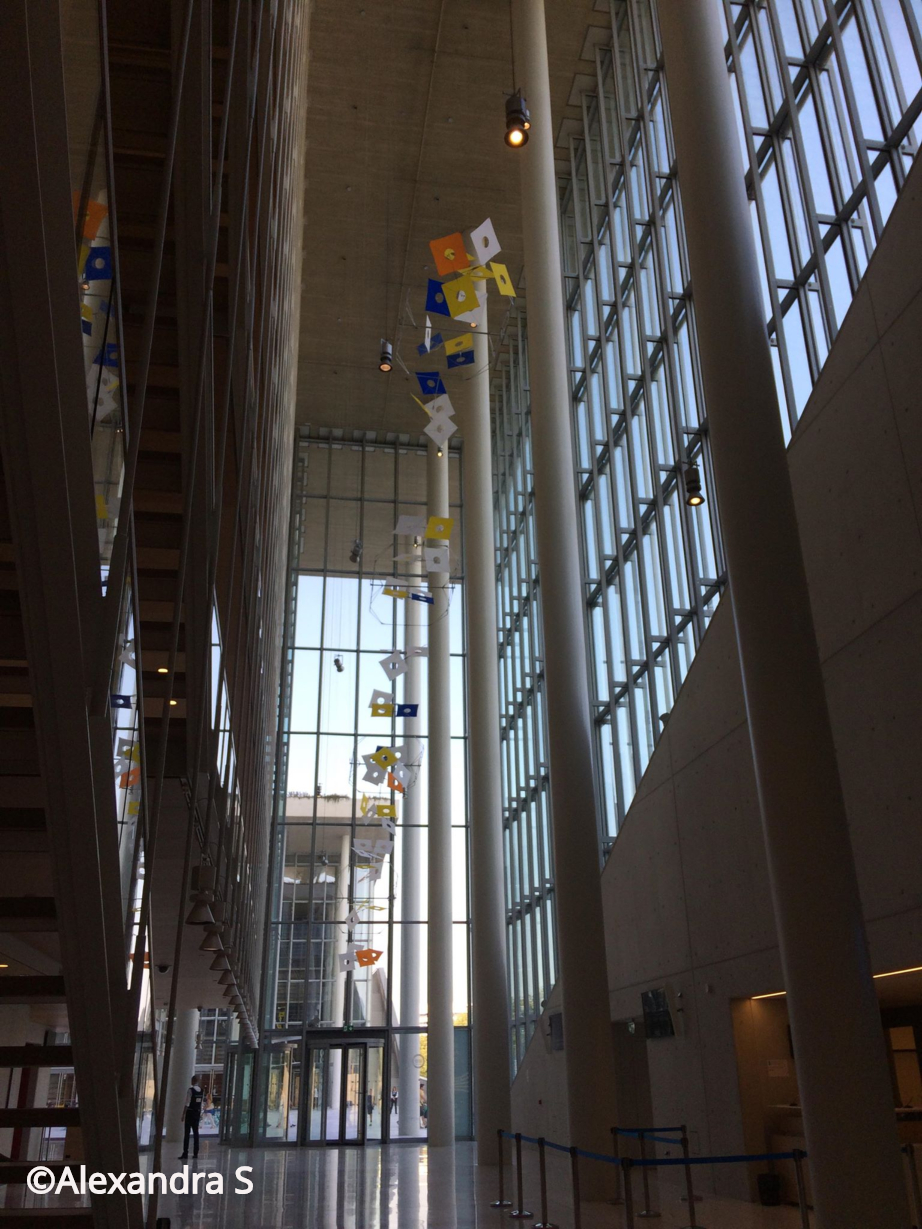 The new 28,000 m2 (301,000 sq. ft.) auditorium with a 1,400 seating capacity is an architectural jewel, designed to enhance the opera experience for patrons and artists alike. Its world-class acoustics, mechanical capabilities, flexible staging, and innate beauty position it for immediate entry into the world opera circuit, ready to play host to the most technically demanding operas, international multimedia art productions, and formidable solo vocalists.
The auditorium is in par with the best European opera houses, and its multiple stages configuration allows for efficient scene changes and the staging of complicated productions.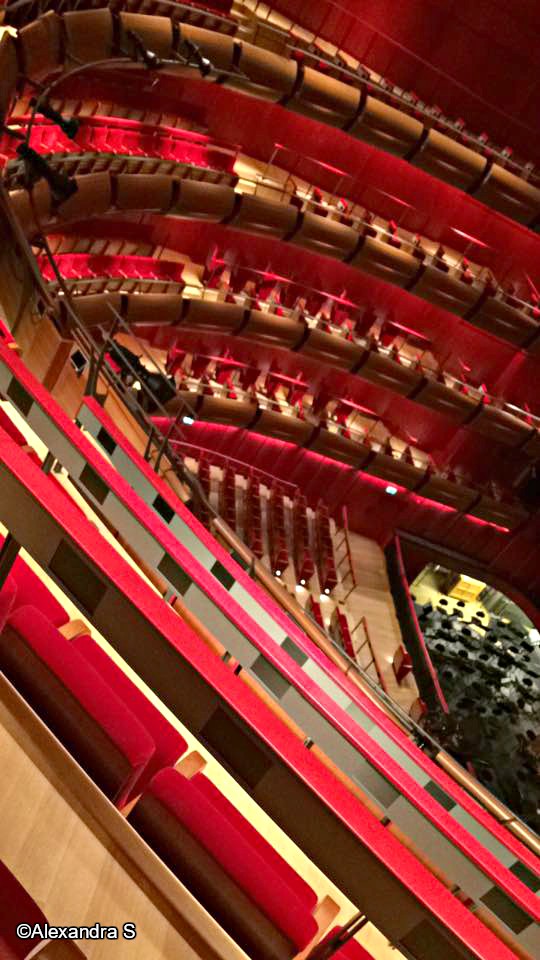 A smaller alternative stage with a capacity of 400 people will host more intimate productions, including GNO's experimental performances, contemporary Greek music, dance, dramatic readings, and theater productions in a venue with technical capabilities on par with the main performance space. The small theater has a flexible layout with no fixed seating, making it ideal for experimental productions. A school of dance also resides at the SNFCC.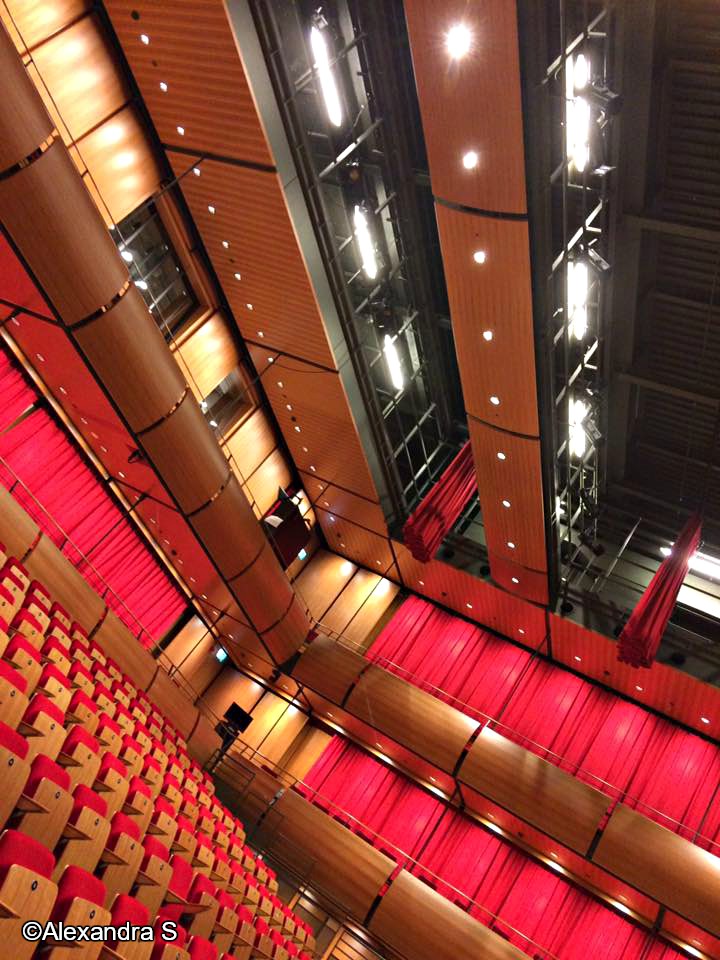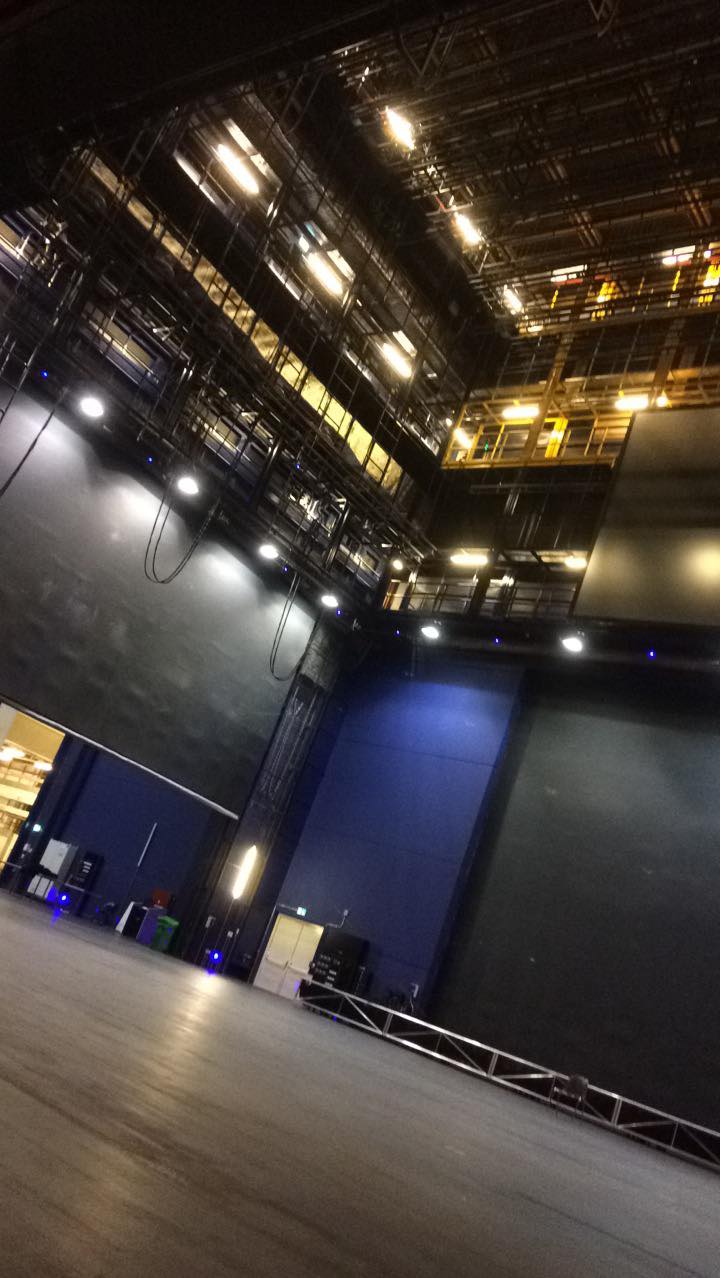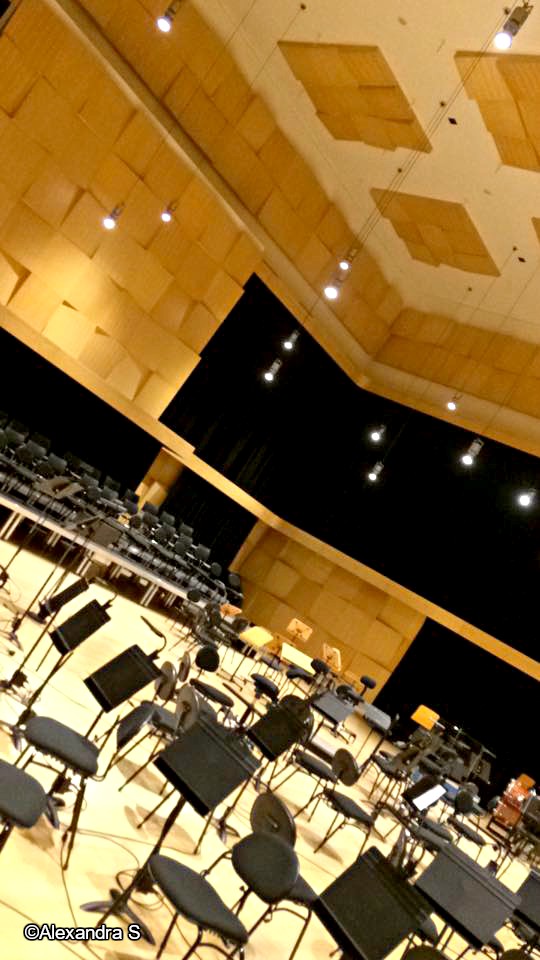 ... and of course I just had to conclude with a photo to capture a joyful moment after having rounded up a wonderful tour of the SNFCC by its delightful staff.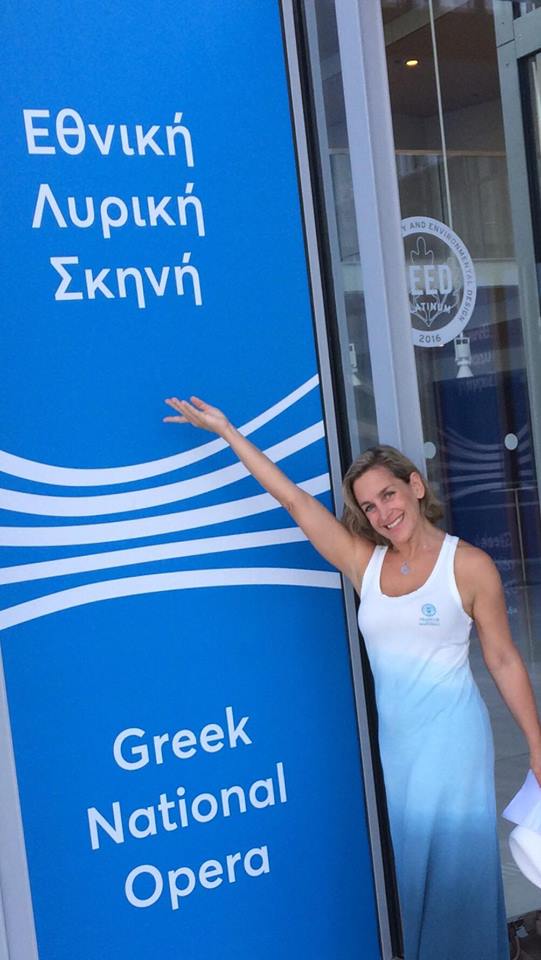 Useful Info!
Address: Stavros Niarchos Foundation Cultural Centre, 364 Syggrou Avenue, 176 74 Kallithea
Website: www.snfcc.org 
Group Tours: If you are interested in booking a group tour, contact tours@snfcc.org, or at (+30) 216-8091004 daily from 09.30 to 22.00.